Welcome to Surf Treasure!
Surf Treasure Florida hand made gifts shells and tourism information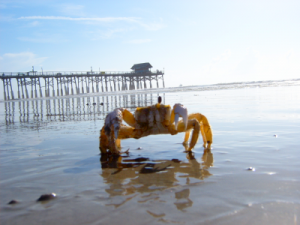 My name is Stephayne. My husband, children and I love everything Florida. We are blessed with its' beautiful beaches, forests, wetlands, sunrises, sunsets and natural beauty that is provided to all of us. We are Florida natives and live 15 minutes from the Gulf of Mexico and 2-1/2 hours, (148 miles) from the Atlantic ocean. Many of you may have visited the "touristy" areas in your all too short, schedule packed vacations which unfortunately,  don't typically allow you to see the "real" Florida. Don't get me wrong, there are many great tourist attractions that can be experienced by those interested and have the financial resources but, most of the great stuff here is free or very inexpensive if you know where to look.
We started this website to help share some of the things we come across in our travels around the state. We find shells, native folk art, many different types of beautiful sand, driftwood, sand dollars, shells, starfish, horseshoe crabs, sharks teeth and so much more. We also do a lot of yard sales and thrift store searching in towns all over Florida. You would not believe some of the GREAT things we find! We used to hike the forests and park trails and take incredible photos but, since I have been diagnosed with Parkinson's we don't do a lot of that anymore. That said, all of the items we sell here help my struggle with the financial burdens of this disorder.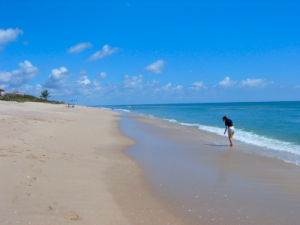 My husband also creates folk art from his findings native to Florida. Sometimes he incorporates other items but, not typically. He is also a very skilled silversmith and makes one off items that were inspired by what we see like turtles, owls, dolphins and so on. Everything he creates is one of a kind and very unique so, other than the thrift store or yard sale finds, you will not see our offerings anywhere else.
Please visit our ebay store to see our current findings and offering. My husband and son run the ebay store, I have no idea how to do all of that but, I do know where to look for shells and tell the men what is a good item to include in the store or not. This is a new venture for us and we hope everyone enjoys our efforts. Feel free to look through our photo album too!
Thanks again for visiting and have a GREAT day!